Elevating Fundraising through Donor Engagement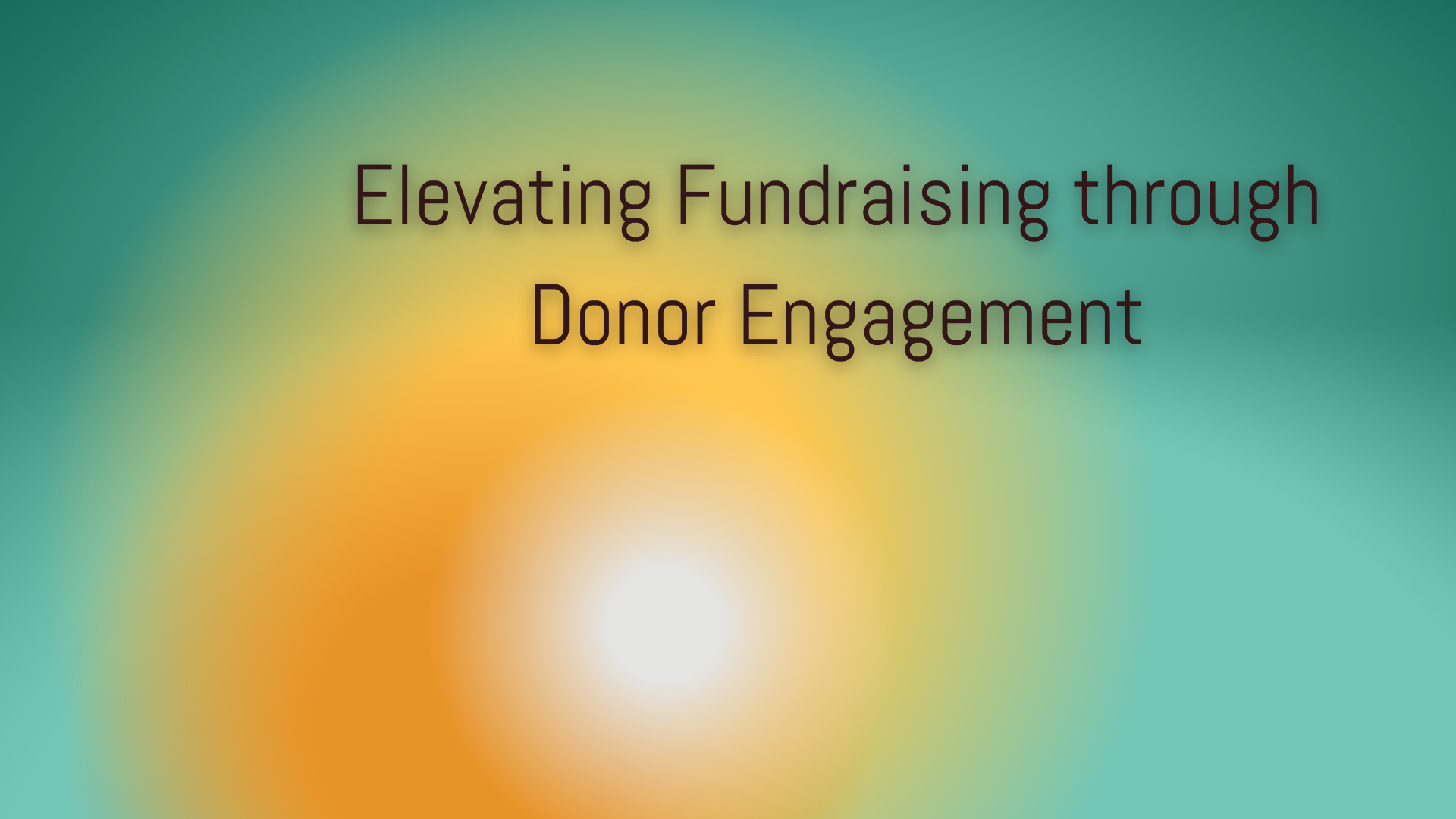 Donations are just the start!
Individual donors are the backbone of nonprofit success and must be cultivated as we move into a digital-first fundraising culture. Deeply engaging donors by visually showing their impact is proving to be the next big shift nonprofits can make to take fundraising to the next level. According to the latest Salesforce.org Nonprofit Trends Report, 72% of respondents say their donors expect remote access to key performance metrics (KPIs), and the same percentage have plans to show real-time KPIs on their website within the next year. 86% of the organizations that have already made this shift say it was impactful. Contributing to donor access, Donor Self Service in Experience Cloud for Nonprofits was introduced earlier this year. With this feature, donors can now see their donation history for a specific time period. This will be especially convenient during tax time to view all the donations for a particular tax year. Expanding donor access to data can be a game changer for growing fundraising at nonprofit organizations.
Connected data is key.
Aggregating accurate data is the foundation for transparent reporting to share engaging impact with your donors. Even before data can be shared externally, the internal flow of information and securely sharing data is vital in this evolving digital world. 69% of nonprofits find sharing data across departments to be difficult. Of the organizations that have implemented one connected system to track donor data in the last year, 89% have said that the results were impactful to their fundraising approach. A secure suite of integrated offerings such as Salesforce.org's Elevate is important to capture relevant data. Elevate provides an intuitive interface to improve internal team productivity and donation pages that help streamline the donor experience.
Easier strategic forecasting is within reach.
Campaigns and the importance of staying in touch with donors are imperative when planning long-term fundraising goals. Forecasting income from fundraising campaigns accurately supports decision-making within the organization. Salesforce.org's Einstein for Nonprofits expands knowledge for your organization, contributing to these needs by showing three key predictions for donor behavior. This empowers strategic marketing and the ability to forecast more accurately.
The likelihood of a contact to become a first-time donor
The likelihood of a contact to become a recurring donor
The likelihood of a contact to become a top donor
Using this knowledge to guide donor communications and data storytelling gives nonprofits an advantage in the ever-changing digital landscape. In the words of Woodrow Rosenbaum, chief data officer at GivingTuesday: "Know all of your donors, share compelling stories about the impact of their donations, and clearly demonstrate the impact on the community."
Why is Buzzbold the technology implementation partner of choice?
35 years of combined nonprofit experience with an intentional focus on serving nonprofit and educational organizations.
A highly certified team with a 5-star rating on the Salesforce AppExchange.
Based in Saint Louis, MO, members of the local LGBTQ Chamber of Commerce and TechSTL.
Over 90% of Customers continue their technology growth with us through Managed Services.
Whether you are looking to get started with integrated donor communications and connected data or reach that next level of donor engagement, Buzzbold is here to help you grow connected with your donors and amplify your mission through technology. Be ready by November 29th for GivingTuesday, the second biggest fundraising day of the year! Connect with us here to get started!