20 Phrases ready for the corporate jargon graveyard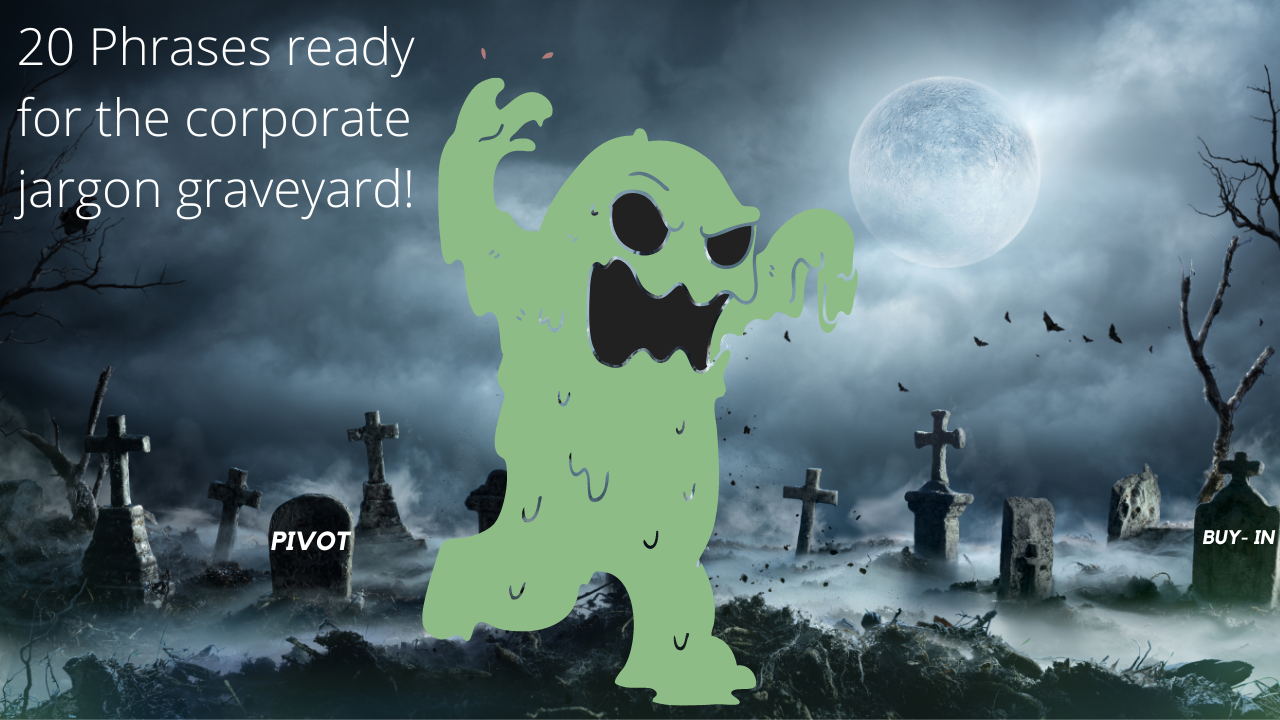 We've all been there; a meeting is wrapping up, the team is discussing next steps and we are ready to circle back next week. Team Buzzbold would like to piggyback on that with the top corporate phrases we'd like to consider sunsetting.
Pivot
Giving you back 5 minutes in your day
All hands on deck
Boil the ocean
Deep Dive
Piggyback on that
Bite the bullet
Circle back
Swamped
Buy-in
Work smarter, not harder
Hit the ground running
Giving you a heads up
Low hanging fruit
On my radar
Par for the course
Reinvent the wheel
Run it up the flagpole
Take it offline
It is what it is
Honorable Mention for drill down, although we'd need some help from Salesforce on this one. 😉
Where would we be if we couldn't drill-down on our favorite reports?
Were there any others on your radar that we missed?
*This list is all in good fun and we consider lightheartedness to be one of team Buzzbold's core competencies.