WordPress 5.9 Innovates Like its Namesake: Saint Louis Legend, Josephine Baker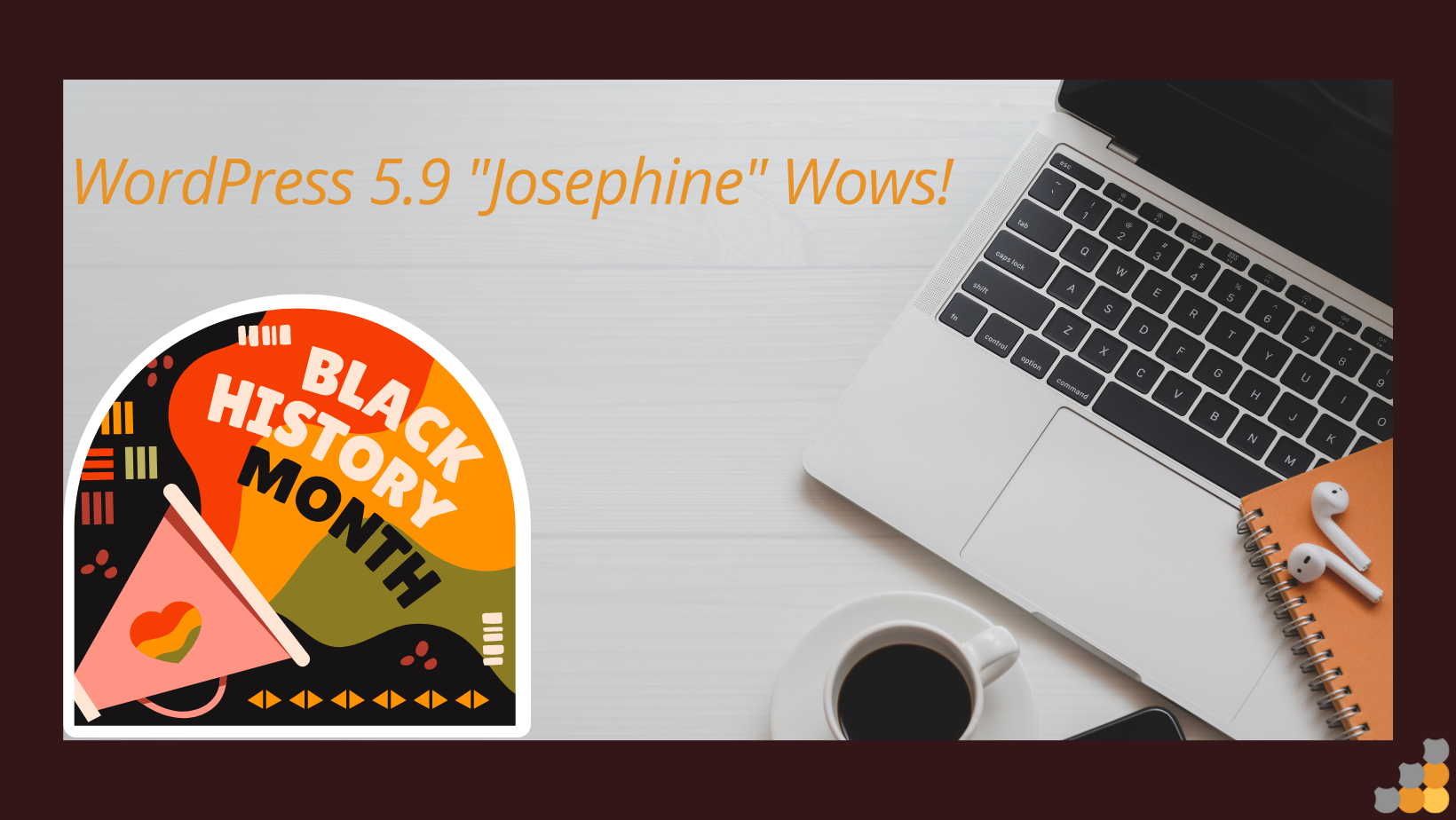 If you have a website—whether a personal blog or a custom site for your business or nonprofit—there's a good chance that site runs on WordPress. This versatile content management system (CMS) has only continued to gain market share since its initial release in 2003. By far the most commonly-used option around, WordPress powers 65% of all CMS-driven sites on the web today. And that popularity is not without reason! WordPress is free, open-source, easy to customize, and suitable for websites of almost any scale. An unrivaled community of developers maintains WordPress and its included themes. Thousands of free and low-cost plugins are available, adding new functionality for a given site.
New for 2022
The core WordPress development team regularly releases incremental updates to WordPress to fix issues and address newly discovered vulnerabilities. They also release a new default theme each year, specifically designed to showcase new features added to the platform since the previous year's theme was released. WordPress 5.9—code-named "Josephine"—was released in January of 2022 and stands out as one of the most significant updates to WordPress yet. It adds a great deal of flexibility, control, and style to the process of editing sites, which for the WordPress dev team brought to mind the versatility, trendsetting style, and captivating movements of renowned jazz singer Josephine Baker.
The inspiring Josephine Baker
Born in St. Louis, MO, Josephine Baker was already attracting attention as a standout African-American entertainer by the time she was in her early teens. She relocated to New York at the beginning of what became known as the Harlem Renaissance, the time period from 1918 through the mid-1930s marked by mass migration of African-Americans fleeing the racial violence of the Jim Crow South in favor of urban settings in the Northern states. Although named for—and centered around—the Harlem neighborhood in New York City, the resulting revival and flourishing of African-American art and expression also took hold in the cultural hub of Paris, France. After moving to Paris at age 19, Josephine gained international fame, where she became a trendsetter of popular fashion, music, and dance.
Updated and enhanced
The "Josephine" release of WordPress finally achieves the potential of the block-based editing interface known as Gutenberg, which was introduced in 2018 as part of WordPress 5.0. Block-based editors provide flexibility to WordPress users looking to modify their site layouts, although some found the initial Gutenberg implementation less intuitive or limited in functionality. Third-party plugins such as Elementor have long been a popular alternative to Gutenberg for block-based editing, as they provide new functionality, layout options, add-ons, and styling controls for a site. Now with WordPress 5.9, the development team has provided its users with a solid, built-in option for advanced layout and style customization.
WordPress 5.9 also brings a number of long-awaited modifications to the Gutenberg interface and provides improved block-level controls for both developers and end-users. Its dashboard now features what the WordPress team refers to as "full-site editing," a cleaner and more intuitive set of controls for setting and adjusting the look and feel of your site. New typography and navigation settings introduced in WordPress 5.9 drastically improve user experience. At the same time, the addition of fine-grained controls and block-level code locking for theme developers enables more consistent results for everyone working on the site. The most visible and significant update included with WordPress 5.9 is the new block-based default theme, "Twenty Twenty-Two." Beautiful, modern, and clean, it's the first default Block Theme on the platform, and as such, it provides an excellent starting point and reference for developers looking to try creating Block Themes for themselves. In contrast to the previous more static layout templates used by all earlier WordPress generations, Block Themes allow end-users to modify page layouts, templates, and template parts via a drag-and-drop visual editor without sacrificing the consistent appearance and responsive behaviors initially crafted by the developer.
Take your website to the next level
If you are as excited as we are about the fantastic new features in WordPress 5.9 and you can't wait to get started enhancing or creating your own fresh website, Buzzbold can help!
With Buzzbold's managed WordPress service, CultivationCloud Sites, we provide nonprofit organizations the peace of mind and enterprise-quality reliability, uptime, and features without requiring the investment in a separate digital department.
Ready to learn more about how to build even stronger relationships with your current WordPress website or create a more impactful web experience altogether? Reach out to our team here, and we look forward to supporting your mission visually with the power of WordPress 5.9!