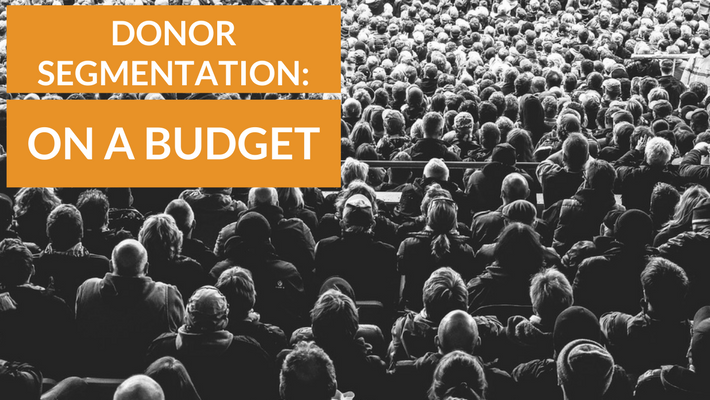 Congratulations on caring about donor segmentation! Building positive relationships with donors is vital to the success of a nonprofit organization and understanding the demographics, communication style or interests of individual donors, enables you to target those who share similar interests, cutting down on wasted manpower while positively engaging clients. Caring about donor segmentation means you understand the power of personalized service and how it can benefit an organization, but it is not always easy. Below are three ideas, with pros and cons, that help you decide the best way to build a donor database.
Manually build a database using spreadsheets
PRO: Free.
CON: Time consuming.
Depending on the quality of donor segmentation needed, you may be able to use a free service like Google Sheets, but for more powerful data manipulation you'll probably need to invest in Microsoft Excel. Remember to set aside time to learn how to best use these options (they have a ton of hidden features) and learn the algorithms needed to calculate and parse your data. A positive is that due to prevalent use there is a plethora of documentation available on the web if you ever need assistance. Lastly, sharing spreadsheets can be a hassle. You need to keep track of who is manipulating what when and constantly keep them updated.
Use a data service
PRO: Hosted in the cloud, free versions.
CON: Advanced features and multiple users are not free.
Tools like AirTable or RowShare are great options for data segmentation. They often have both free and lower cost paid levels allowing you to test drive a service before you commit. You will also have access to ready-made tables which alleviate the need for learning algorithms like with spreadsheets. The free levels often have significant limitations like limited number of tables, document generations and a number of users who can access the data (you might have to pay per user which can end up being a hassle). Also while data is routinely backed up, it also is at risk for deletion if you decide to stop paying.
Find a CRM
PRO: Powerful and customizable.
CON: Can be expensive.
It is true that CRMs (Customer Relation Management systems) can be expensive, but they make up for it in organization and power. Not only is duplicate management built in, but advanced and powerful filtering capability comes standard. Data is also backed up in the cloud and many CRMs offer mobile apps, enabling you and your staff to securely update or view donor data from any location. And before you exclude a CRM due to cost, check to see if they are available at a reduced cost for nonprofits. Providers, like Salesforce, offer their services free to qualifying organizations.