With Natural Disasters on the Rise, Nonprofits Need a Secure, Quick, Easy Way to Raise Funds: Sustainer.io provides that plus more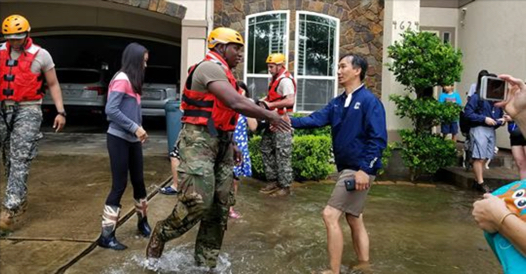 No matter what search engine you use, typing in "natural disasters on the rise" will pull up a plethora of news and articles all pointing to yes, in fact, natural disasters are on the rise. In July, the U.S. had already endured 49 separate natural disasters, the second-most in recorded history and has since seen more including Hurricanes Harvey and Irma, and wildfires. Other recent disasters across the globe are the earthquake in Mexico and flooding in Mumbai. When disaster strikes, people want to help immediately, and turn to organizations to donate funds and goods. Nonprofits require a quick and secure way to fill this need and Sustainer.io is the resource these organizations need. As a nonprofit, you need to be able to rely on technology to quickly, easily, and securely fill these needs. That's why Buzzbold partners with Sustainer.io. Sustainer.io is everything your organization needs in fundraising software. It's easy to learn, it's easy to set up, it's secure, and anywhere from 2-5 percent more of your donor's contributions go directly to your cause.
We recently heard this great news about Sustainer.io from Bonneville Charitable Foundation in Salt Lake City. Thanks to how easy the Sustainer.io product is, KSL was set up within hours to host its Hope for Houston fundraiser. They knew they could rely on Sustainer.io's technology to handle the fast-paced volume of contributions coming in online. Within minutes, a secure online contribution form was up and running, and ready to handle the large uptick in traffic to its site.
KSL held telethons on August 28 and August 30, thanks to two $100,000 matching contributions from generous donors. The entire Bonneville International Media Group with 14 stations in four markets teamed up in this effort by promoting online donations. To date, the fundraising efforts have raised more than $950,500 from more than 7,700 online and matching donations and that number continues to grow. "Our goal is to send $1,000,000 to help the victims of Hurricane Harvey", stated Tanya Vea, general manager, Bonneville Salt Lake. Funds from the telethon and continued contributions will go to the National VOAD, which was recommended by FEMA.
"Through previous fundraising events, we had the confidence in Sustainer.io to be able to manage the scope of this project. The security of our viewers and listeners personal information is a top priority to our organization," Kent Nate, senior vice president and chief financial officer of Bonneville International said. "We've used Sustainer.io for multiple fundraising campaigns and have been thrilled at how smoothly it's worked. For this campaign, timing was essential and we knew we could set up the donation page on our own thanks to its ease of use."
Nate continued, "One of the many reasons why we chose to work with Sustainer.io is more of the funds we raise through them goes directly to the causes we're raising money for. Working with Sustainer.io has been great, with high level customer service and support. Using Sustainer.io was flawless and since it's cloud based, it doesn't matter where you're located."
"That KSL could create the online giving campaign without a significant fundraising staff and know that more of the funds they raise will go to Hurricane Harvey relief efforts are perfect examples of why we built Sustainer.io," said Doug Corpuz, cofounder of Sustainer.io. "The goal of Sustainer.io is to create a seamless giving experience for the donor and the organization. We've worked hard to make a product that allows organizations to quickly and easily set up automated online fundraising campaigns and then focus more of their time on building donor relationships."
Get in touch with us today to learn more about how Buzzbold and Sustainer.io can help you raise more funds and put more of your energy and resources into building relationships !