Making a Difference, One Onion at a Time!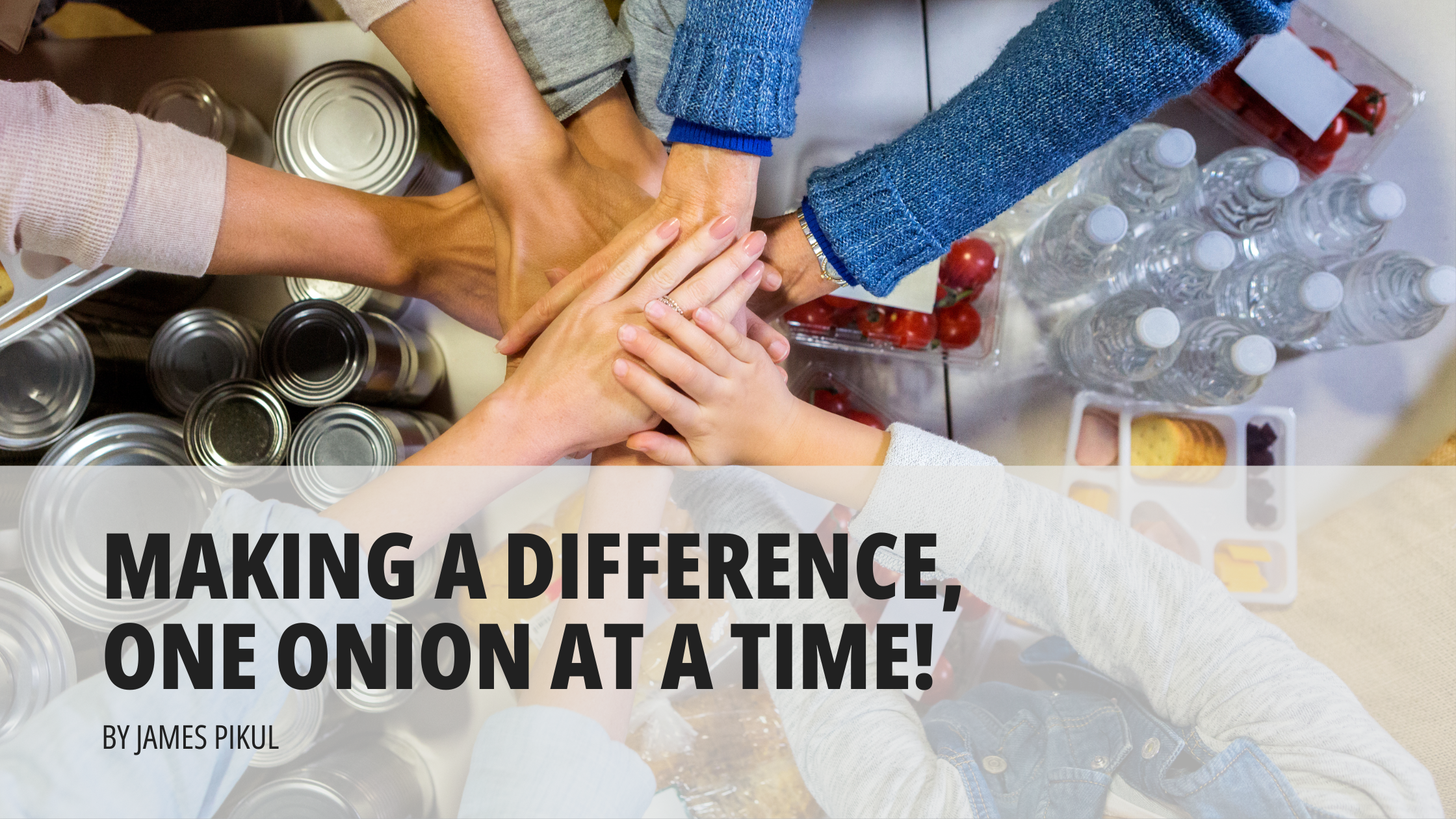 At Buzzbold, I am grateful that our commitment to the 1% pledge aligns perfectly with my personal ethos of community giving. It's about more than just our day-to-day work. It's about allowing the team to take time away from our computers and make a real impact in the community. Which embodies our core values of Trust, Inclusion, and Growth.
Over the past year, I've focused on various volunteer endeavors outside of work. From serving the homeless on Thanksgiving to supporting Pride St. Louis on Christmas to provide warm meals for those in need. These experiences deepened my understanding of our impact on others' lives. It's a testament to the incredible power we hold to transform someone's life through simple acts of kindness. Making a difference in the world around me has become my life's passion. I ask myself, 'How can I give back to the community around me?'
Volunteering at St. Louis Area Foodbank
I had the incredible privilege of spending a morning at the St. Louis Area Foodbank alongside some fellow local St. Louis team members. As part of our commitment to the 1% pledge, we dedicated our time to volunteering, and the experience was nothing short of heartwarming and eye-opening.
Our task for the day was to help with packaging onions and apples. What may sound like a simple chore turned into an extraordinary opportunity to contribute to our local community. Alongside a group of dedicated volunteers, we rolled up our sleeves and got to work, packaging an array of food items that would soon find their way to the tables of those in need.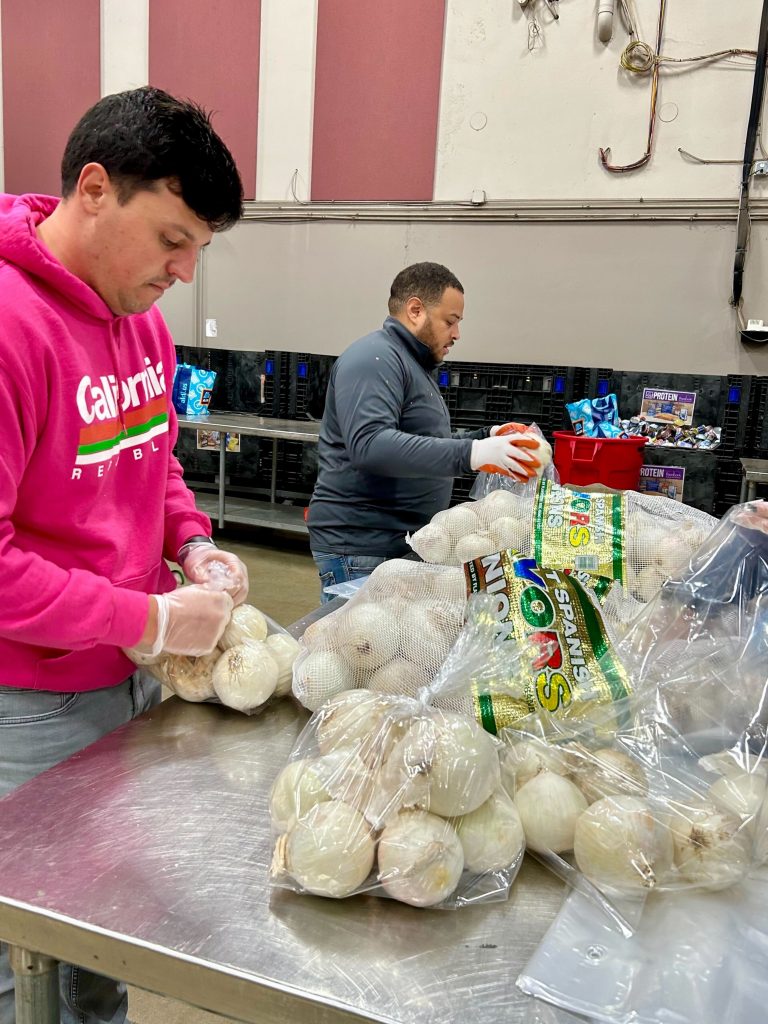 Impactful Achievements: Turning Pounds into Meals
Here's a glimpse of what we accomplished together during our volunteering shift:
🧅 Onions: 2 totes, totaling a staggering 9,720 pounds.
🥗 Dressings: 10 pallets, with a weight of 3,840 pounds.
🍎 Produce: A remarkable 800 cases, equating to 7,800 pounds.
In total, we processed a whopping 13,560 pounds of food! That's equivalent to 6.78 tons of nourishment for our community. And the impact we made extended even further than we could have imagined:
Meals Provided: Thanks to our collective effort, we helped provide 11,069 meals to those battling hunger in St. Louis.
Sustained Support: Our volunteering will provide sustenance for one person for approximately 10.11 years. It's incredible to think that just three hours of our day can have such a lasting impact.
A Rewarding Experience: Enriching Lives Beyond Food
This volunteering experience was not just about packaging food. It was about being a part of something much larger than ourselves, further enhancing our company's values of Trust, Inclusion, and Growth. It was about making a tangible difference in the lives of those who may be going through challenging times. The smiles on the faces of our fellow volunteers and the Foodbank staff, and the knowledge that we played a role in alleviating hunger in our community, made this experience immensely rewarding.
We're immensely grateful to Salesforce's 1% pledge for inspiring us to take action and give back to the community. Volunteering at the St. Louis Foodbank was a humbling reminder that small acts of kindness can create ripples of positivity, and we encourage everyone to find ways to get involved and make a difference in their own communities.
Thank you, St. Louis Area Foodbank, for the opportunity to serve alongside such incredible volunteers, and thank you to all those who support and contribute to this vital organization. We're honored to have played a small part in your mission of providing food and hope to those in need.
Let's continue to make a positive impact, one step, one onion, and one meal at a time.