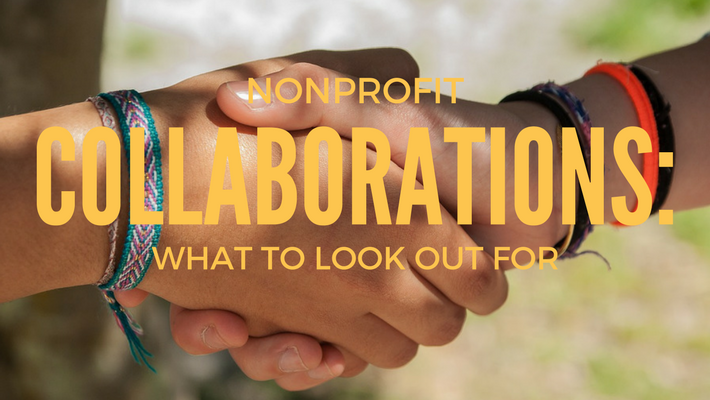 It was recently announced that The Shawn Carter Foundation and eBay for Charity will team up to send youth facing socio-economic hardship to college. Considering that most of us likely did not know that either of these organizations existed, it is a great way to increase awareness for both parties. eBay is multi-billion dollar corporation that wants to show they care about the community, and The Shawn Carter Foundation is Jay-Z's personal charitable organization that focuses on educating at-risk youth. eBay provides the funding and Jay-Z provides the celebrity and connection to the community that they are both attempting to reach.
Nonprofit collaborations can be beneficial if you and your collaborating partner share similar goals or want to attract the same groups. A collaboration can allow your organization to reach new clients, benefit from fresh ideas, and share the economic burden of a campaign or event. Below are a few ideas to keep in mind when working with a partner organization, so that you both will reap the rewards of your hard work.
Outreach
The main focus of a collaboration should ultimately be to bring greater attention to your organization to clients and potential donors. Always remember the mission of your organization and deeply contemplate whether a suggested collaboration will benefit your pursuits. Consider how and if your brand message compliments your partner's. Minimally, your end goals should be complementary and you both should understand what the other is trying to accomplish. When you have a shared understanding of your goals your partnership can flourish and you both will be heard.
Saves Money
You will be joining forces to bring attention to a shared cause and that will almost always translate to sharing the financial burden. Have clear and open discussions about the division of finances and how those decisions will be made. In any event, it is important that you aren't burdened with a financial weight that your organization can't bear. To help you stay organized, Sustainer.io, an online giving tool powered by Salesforce, offers invoicing options that can keep you on top of costs and billing.
Sharing New Ideas
Collaboration means that your organization will be exposed to new ideas on topics from how to manage your staff to how to reach more clients. Accepting outside ideas will expose you to points of view that you may have never considered and you'll have to determine if and how you will integrate these ideas into your nonprofit. Also, the collaborating organization should be as interested in hearing your ideas and opinions as your organization is in hearing theirs. And remember, you don't want to spend time and money working on ideas that are ultimately of no benefit to your cause.
Have a plan to deal with conflict
Conflict can be avoided by designating responsibility at the outset, but disagreements will still arise. These disagreements may come from differing perspectives or past experiences and can be resolved if there is a clearly defined method of resolution. Compromise is also a great tactic to end a disagreement that can bring a partnership to a standstill or ending altogether. Put your personal feelings aside and do what's best for your clients.