MVault Connect integrates PBS Member Station Salesforce.com member records with the PBS Membership Vault API, giving you the flexibility, openness, and power to leverage Passport and Membership Vault benefits and maximize member engagement. This private AppExchange package gives you configurable options, fields, and automated synchronization methods, all engineered to support hundreds of thousands of memberships.
Features
Membership video-on-demand benefits.  Automatically managed in Salesforce.
Customize Station Settings – Each station has its own existing infrastructure. mvault connect has configurable options to help you suit your particular needs.
Connect PBS Profile Data – The Membership Vault API is a bridge — between your member database and PBS user identity — and to new member understanding.
Schedule API Synchronization – Integrate the latest information from both Salesforce and Membership Vault with built-in flexible sync scheduling options.
Automate Communications – You choose. Welcome and activate using Salesforce email workflows, or integrate marketing automation to maximize engagement.
How It Works
When you save a Contact record with the Membership Vault API required fields completed, the Contact data will be submitted to the Membership Vault API. The API responds with new details, including a token to activate a profile. You will use these details for communicating with the member with instructions to activate the account. The schedulers regularly query the API for updates, so you will know when members activate, and can continue to deliver personalized messages related to Membership Vault benefits and renewal.
Designed with You in Mind.
Our goal in development is to provide a system that allows you to take full advantage of the openness and flexibility of your Force.com platform, while allowing you to fully leverage Membership Vault and Passport features to benefit your members.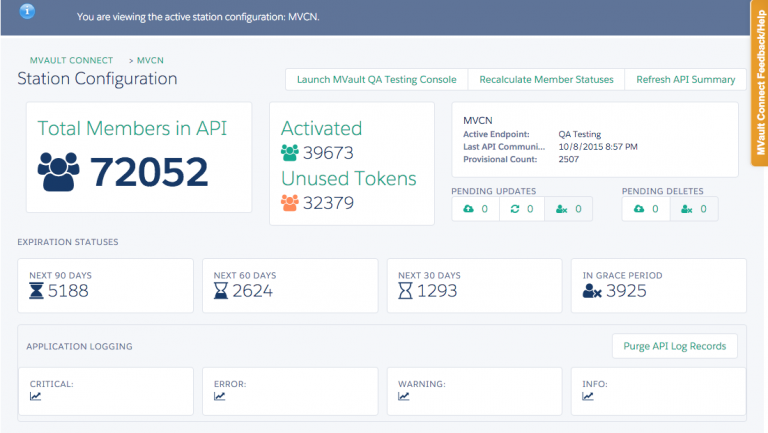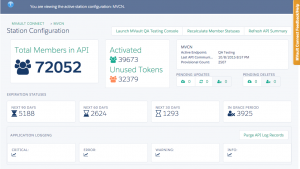 Flexible Configuration Options
As a general principle, we aim to provide all of the configurable options we forsee stations wanting to customize, to provide fields that mirror the Membership Vault data model, and to provide synchronization and automation capabilities that are scalable to hundreds of thousands of members per station. You are then free to use Salesforce automation to customize membership properties by adding to or updating MVault Connect fields, or even overriding default MVault Connect behavior.
Make it Do More.
Map MVault Connect fields to your marketing automation system or custom applications to automate powerful activation workflows and drip programs and fully optimize member activation and re-engagement.
Thanks for your interest in Support plans. We're currently in discussions with PBS to make new support plans available. Please contact us for more information.