Empowering Resource Development: How Salesforce Sales Cadences Transform Fundraising and College Recruitment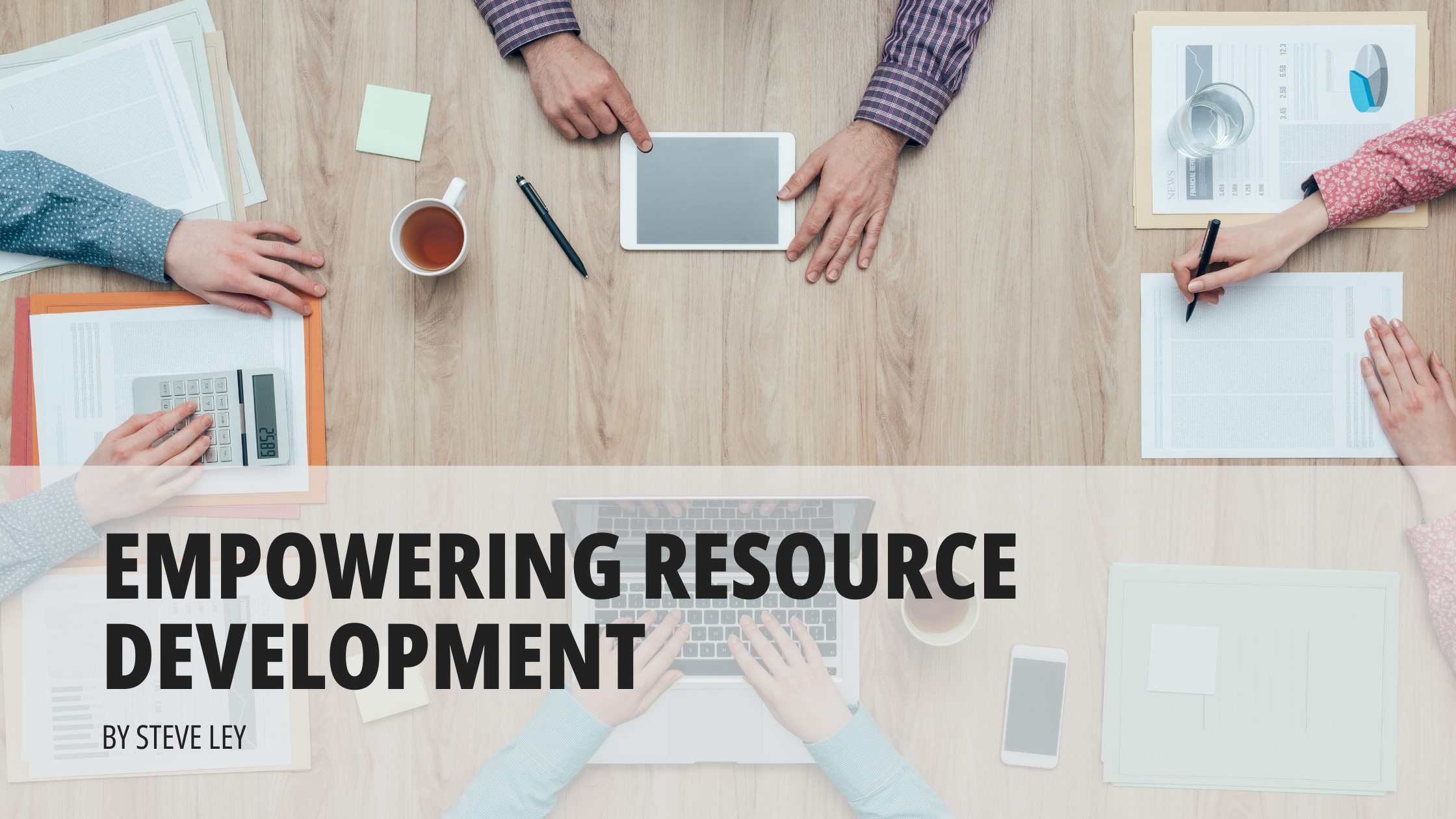 In today's dynamic world of resource development, fundraising, and college recruitment, effective communication is key. Buzzbold, with its tailored Salesforce solutions for higher education and nonprofit organizations, leads in empowering these sectors to achieve their goals.
Selling Services in the Impact Space: How I Got Here
In the late 2000s, I took a hiatus from technical consulting and accepted a technical leadership role in a listener-supported "subversive" public media nonprofit. The nonprofit was looking to Salesforce to manage broadcast sponsorships and donor development. "Sales" was a dirty word in the organizational culture, and reconciliation would be required before its people would ever adopt such a tool. New to working inside of nonprofits myself, I sought new foundations for my "why," professionally, and studied nonprofit management in graduate school. Ironically, this is where I personally found both my appreciation and ethical anchoring for business and sales.
In my resource development courses, I spent a great deal of time with my classmates debating how and why to ask for money. It was an emotional journey for many of us, but we got it, and it's really quite simple. Good and ethical fundraising takes time and requires listening to the potential donor. It is about helping them explore how supporting an organization can help that organization and that donor at the same time. The rewards are great when the personal connection to the organization's mission is high and when they can trust the organization is a good steward of that gift. We do a disservice to the organization and the potential donor when we don't make the option available, so the key is to communicate an offer, or ask, strategically and courageously.
This is how I view Buzzbold's nonprofit and education consulting work with Salesforce and WordPress. We know we drive our customers' success because they tell us. We work to add more value and strength for our customers by listening and experimenting in partnership with organizations and our technology partners. Of course, we don't want to sell something that's not needed or will not add value. But if we're the right team to advance an organization's good work, we have a duty to market, sell, and deliver!
Learning business and sales through my nonprofit management training is perhaps a counterintuitive approach. It might seem similarly counterintuitive to think about recruiting and fundraising using tools designed for sales. However, with your values grounded in the work, learning how to use tools such as Salesforce Engagement effectively can help you inform and serve more of the right people while optimizing your time.
So let's explore how Salesforce Sales Cadences, a feature bundled in all-new Education Cloud licenses, can effectively support Resource Development theory and transform the way fundraisers and recruiters serve their communities.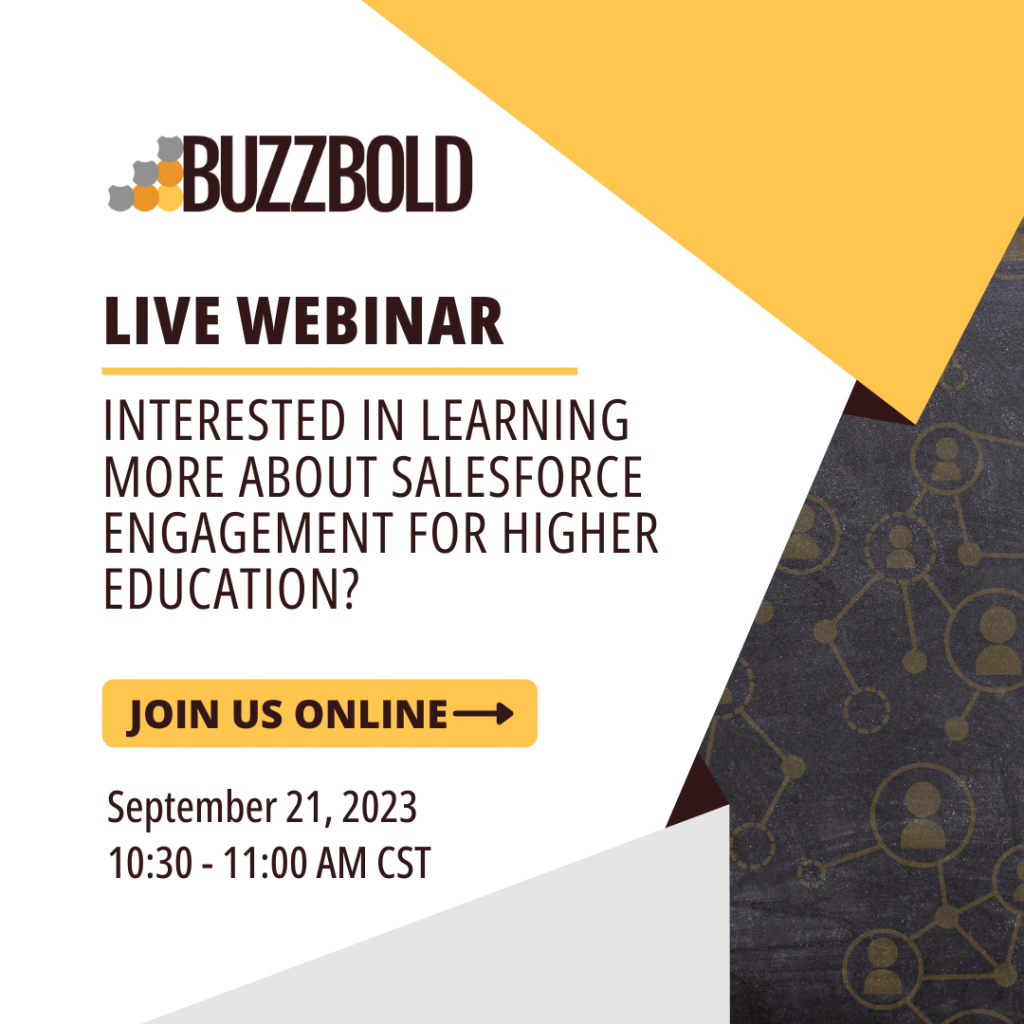 The Right Time, Medium, and Message
Resource Development theory emphasizes the importance of communicating at the right time, using the right medium, and delivering the right message. Salesforce's sophisticated tools, including Sales Cadences within Salesforce Engagement, enable organizations to achieve this:
Sales Cadences: Salesforce Sales Cadences, a feature bundled in all-new Education Cloud licenses, ensure communication happens at the optimal time. Buzzbold's Recruitment and Admissions packages specifically include setup and configuration of sales cadences, helping recruiters deliver consistent communications and touchpoints with prospective students. By automating outreach based on predefined triggers and events, organizations can reach out to potential donors or students precisely when their interest is piqued.
Cutting Through the Noise
In today's information-saturated landscape, standing out is crucial. Salesforce equips organizations with tools to cut through the noise:
Progressive Information Presentation: Cadences allow for the gradual presentation of information. You can craft sequential messages and outreach assignments to build upon previous messages. This means potential donors or students receive information in digestible, progressive stages, keeping them engaged and interested without being overwhelmed.
Supporting Multi-Channel Communications
Successful resource development often requires communication through various channels. Salesforce's capabilities extend beyond email:
Multi-Channel Support: Cadences enable organizations to reach out via email, social media, and other communication channels. This ensures that your message reaches your audience wherever they are most receptive.
Sustaining Organizations in Uncertain Times
In challenging economic climates or when the return on investment in higher education is unclear, Salesforce tools become invaluable:
Adaptability and Resilience: Salesforce's flexibility allows organizations to adapt their strategies in real-time. This adaptability becomes crucial when wallets are pressured or when the demands to justify higher education value are growing.
Buzzbold's Salesforce solutions, tailored for higher education recruitment and nonprofit fundraising, align perfectly with Resource Development theory. By utilizing Salesforce Sales Cadences in Education Cloud licenses, organizations can effectively communicate, cut through noise, enable multi-channel communication, and maintain resilience in challenging times. This approach guarantees that fundraisers and college recruiters can better serve their communities, promoting growth and inclusiveness, which form the core of Buzzbold's mission and values.
Interested in learning more about Salesforce Engagement for Higher Education? Join us on Sept 21 for a demonstration of these tools based upon our early adopter implementations in the new Education Cloud Recruitment & Admissions package, hosted by James Pikul and Kate Kieres, Ed. D.